Terrace With Magnifecent View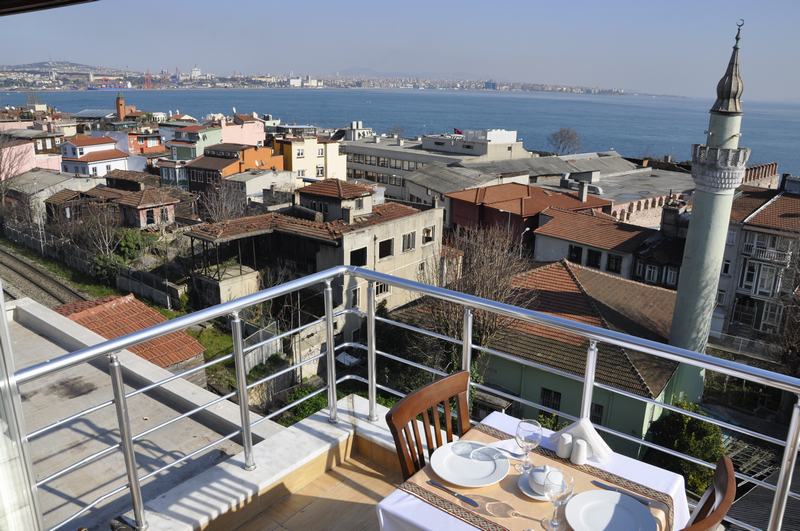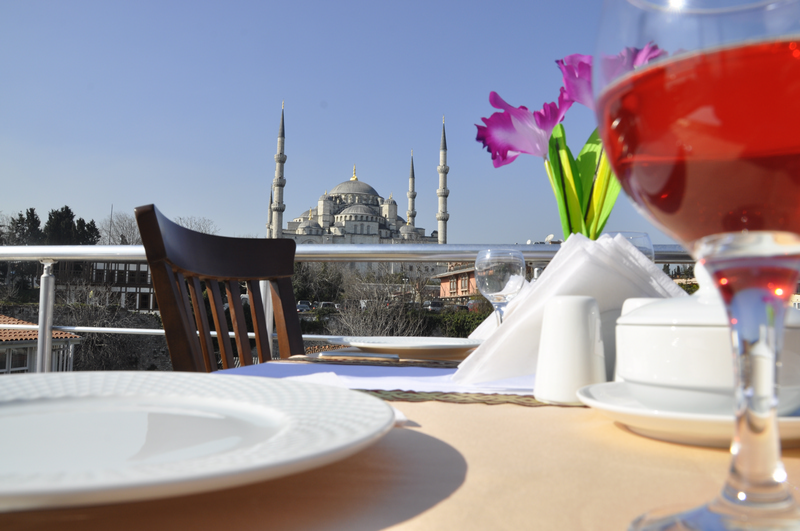 As many amazing sites that there are to see in Istanbul it is sometimes nice in your travels to escape to a quieter spot and sit back and enjoy the view.
Blue Tuana Hotel offers 24 hr access to their private roof-top terrace.
This quiet spot boasts an incredible view.
Enjoy your complimentary turkish breakfast while overlooking the harbour action of the Sea of Marmara, or slip up late at night for star gaziing and a peak at the Blue Mosque, breath taking in the night sky.
The terrace is a lovely additon to the hotel.
It is the perfect place to read or relax before hitting the busy streets of Istanbul.
The terrace could also be accessed at any time and was a very pleasant place to sit.
AIRPORT SERVICE FOR OUR HOTEL
Our Hotel is serving the most comfortable and luxury way from or to Hotel, Ataturk Airport (IST), Sabiha Gokcen Airport (SAW) transportations for you 7 days / 24 hours to Our Guests. For details and booking private transfer, please CONTACT US or Book Transfer Service directly. Don't forget to ask about group bookings discounts , we can arrange any type of minibus, bus , limusine and VIP cars.
For details CLICK AIRPORT SERVICE please.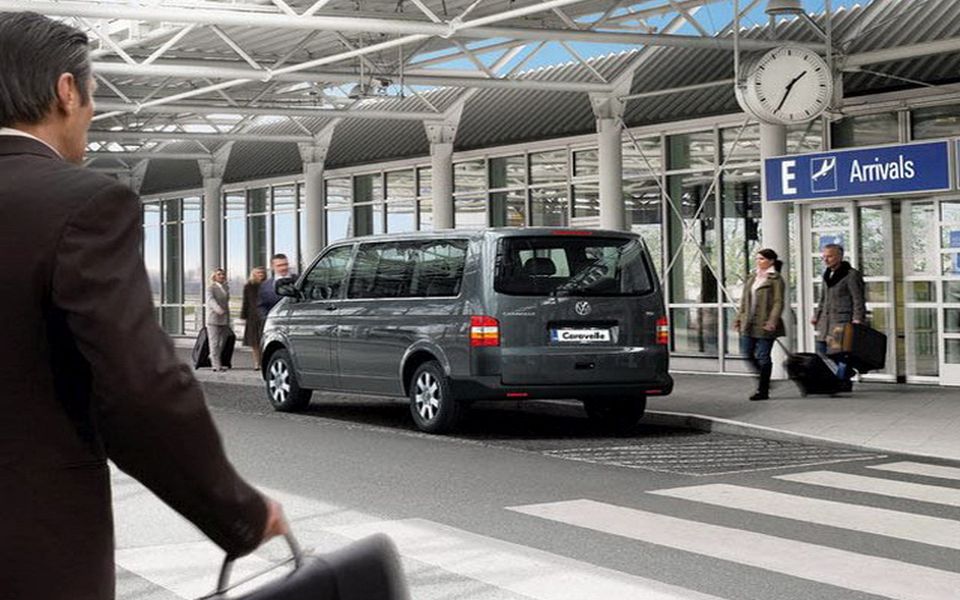 Free Internet Access
Internet access has become a standard need for travelers.

Whether you require checking your email or looking up weather reports for your next destination.
Staying in touch with the world by the internet is important to many.
Blue Tuana Hotel realized their guests needs for this on-line access.
Their complimentary internet cafe provides computers for their guests use.